Your Bucket List: Create A List of Things To Do Before You Die
If you landed on this lens you're probably ready to begin creating your
bucket list
,
life list
, or
list of life goals
and start living your very best life. This lens contains a plethora of ideas for your bucket list. In addition, you'll find even more ideas in my ebook,
"Idea Book - 10,000 Ideas For Your Bucket List"
.
Then, my ebook,
"How To Live Your Best Life - The Essential Guide for Creating and Achieving Your Life List"
, will show you how to create your bucket list as a blueprint for your ideal life, and turn it into reality. After all, what's the point of creating a bucket list if you're not going to take action in order to achieve it?
To paraphrase Mary Oliver, decide what it is that you want to do with your one wild and precious life. Would you like to climb up the Eiffel Tower? Have your paintings hanging in a gallery in New York City? Go to carnival at Rio de Janeiro? Decide!
"Idea Book"
contains the following: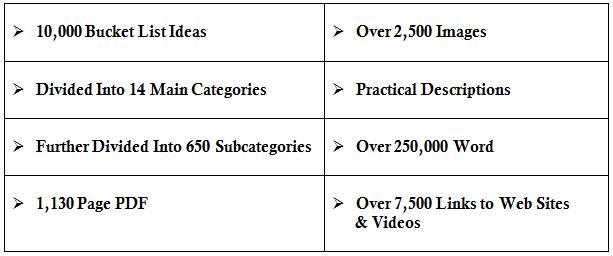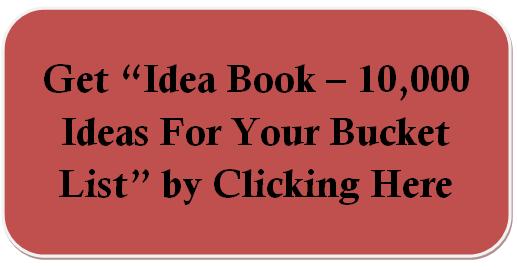 About the Author
Hi, I'm Marelisa Fabrega. I blog over at Daring to Live Fully. I hold a Bachelor of Science in Business Administration from Georgetown University in... See full bio