Great Family Movies Your Kids (May) Have Never Seen
Try a lesser-known family movie from this list, with recommendations for different ages
Rare is the child who doesn't love to kick back with a fun
family movie
. But many of our kids' friends seem to have maxed out on
movies for kids
from the last couple years. They've seen it all! That makes it tough to find something fun for a sleepover. At some point, I started resurrecting favorites from my own childhood, lo those many years ago--and realized they still have massive kid appeal.
The list below is full of older classics -- fellow Gen Xers, you'll recognize a LOT of these flicks -- alongside more recent films that may not have hit blockbuster status in the theatre but are well worth a look.
Because all kids are different, I consulted
Commonsense Media
for advice on appropriate age levels for each film. Happy hunting!
(image:
ET
is a great pick for about ages 7 on up)
Under Age 6
My top
movie recommendation
for wee ones is basically anything from the
Pixar
catalog, with the possible exception of "The Incredibles," which may be better for 6 or 7+. Intelligence, wit, and quality make Pixar movies perfect for every age, preschool through adult. If you haven't seen them all, walk don't run :)
A few lesser-known, or sometimes forgotten, but fabulous picks for kids under 6:
My Neighbor Tortoro
The Adventures of Milo and Otis
Kiki's Delivery Service
Flipper
Babe
Ages 6 & Up
Children can handle a bit more drama at this age, but not too much intensity.
More recommendations:

Honey I Shrunk the KIds
Disney's Pinocchio (gorgeous! my fave Disney film)
The Sound of Music
Mary Poppins
The Wizard of Oz
Ages 7 & Up
A bit scarier characters & even science-y themes can work now.
Also check out:

Halloweentown
The Rookie
Like Mike
Nim's Island
Winged Migration
Rookie of the Year
Searching for Bobby Fischer
Home Alone
Roald Dahl's The BFG
The Nightmare Before Christmas
Elf
Ages 8 & Up
Humor and adventure are hits for this age group, but many 8-year-olds can begin to handle the sad elements in ultimately uplifting films like Fly Away Home. If you're unsure, check the reviews & watch with your child (at any age, really).
Swiss Family Robinson
The Secret Garden
Princess Bride
Willy Wonka & the Chocolate Factory
Sky High
The Sandlot
Back to the Future
Close Encounters of the Third Kind
Zathura
Matilda
Ghostbusters
Two Brothers
My Dog Skip
Labyrinth
The Goonies
Ages 10 & Up
Kids than age are ready to start pondering ethical questions, such as what would you do if I big pile of money dropped in your lap (Millions)? If you could live forever, would you (Tuck Everlasting)?
More great picks for this age group:

Breaking Away
Rocky
Holes
Bill & Ted's Excellent Adventure
Jumanji
Spellbound
Beetlejuice
Coraline
Hoosiers
The Truman Show
Whale Rider
Hoosiers
School of Rock (arguably the funniest family-friendly movie ever)
Duel! "Charlie" Vs. "Willy"...
Which flick based on Roald Dahl's classic kids' book do you like better?
Willy Wonka & the Chocolate Factory (1971), with Gene Wilder
Charlie and the Chocolate Factory (2005), with Johnny Depp
view all 76 comments
Ages 12 & Up
Many 12-year-olds are preoccupied with growing up and attaining independence. Movies like Big and 13 Going on 30 explore the bittersweet transition from childhood to adulthood but throw in plenty of laughs, too.
WarGames
The Karate Kid (original)
Local Hero
Field of Dreams
Kindergarten Cop
Uncle Buck
Apollo 13
Edward Scissorhands
Ages 13 & Up
Kids at this age-- perhaps girls, especially--are ready for well-crafted overt romances such as Say Anything and Notting Hill. Both genders will appreciate films about chasing a dream (one's own, or someone else's)--like Hoop Dreams, Little Man Tate, and Bend It Like Beckham.
Wayne's World
Music and Lyrics
Pretty in Pink
Knotting Hill
Grease
The Terminal
Stranger Than Fiction
Say Anything (my personal fave teen romance movie ever)
Ages 14 & Up
Many parents are okay with saltier language and more mature (sometimes unsettling) themes for this age group, though if you aren't, you may want to avoid some of these films. Check the reviews and (again) watch with your kids.
About a Boy
Billy Elliott
Mean Girls
Clueless
Sixteen Candles
Raising Arizona
What's Eating Gilbert Grape?
Parenthood
As Good As It Gets
Love 'em & loan 'em (but not forever!)
Those
great family movie
DVDs and Blu-Rays are doubly worthwhile if you can get additonal mileage out of them by loaning them out to friends and family. The trick is getting them back, so you don't see your collection dwindling over time. These ID labels work for family movie libraries as well as books.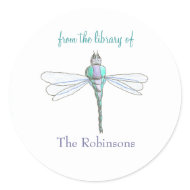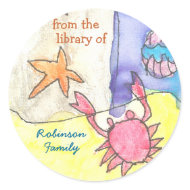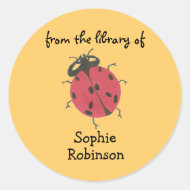 All time best family movies?
Nice to see that many of my choices appear on these lists too :)
50 best-bet flicks
They whittle it down to 20...
Three directors' top picks are a nice p.s. to this list of 50.
Recommend a great family film
Have you seen and loved (or not loved!) any of the family movies on this list? Have other recommendations for kids who have seen it all? Please share! And thanks for stopping by.
More kid stuff
Be a Star
Save the Children
is an amazing group that works worldwide with kids in dire need.
Three easy ways to help:
Click "donate now." Shop
Karate Kat Graphics
. Or just send the link for this lens to a friend who'd be interested. (How does that help? Traffic to this lens benefits
Save the Children
through Squidoo's awesome charity-designation system.) Their words: