Playing card joker cards and gifts
A collection of the best images of the joker, jester, troubadour, harlequin and clown character. Find sources for collecting "swap" playing card jokers with other collectors and find gift ideas for the joker in your life.

The history of the joker playing card is the history of the fool or jester from the middle ages in Europe. But the role of the trickster is as common as the modern late-night talk show host, or the artists of comedy and parody in ancient Greece.



Swap Jokers
Wear these jokers to your next tournament, personalize them as your business card or send a joker note card to your favorite "player". Find a selection of the best looking t-shirts, hats, coffee mugs, Mardi Gras costumes and other interesting accessories for playing card games of every kind.
Buy single joker cards
"Swap" cards for collectors
eBay is the best place to start a joker collection. You can choose from a wide selection of single cards, called "swap jokers" on many different online auction websites. After you have raided all the decks of cards in your house for the joker cards, shopping on auction websites is a great way to get started with the hobby at a low cost. Bids typically start at 99¢ for swap jokers, and for "card-backs" that are sold for the image on the back of the card (animals, flowers, etc.)

You can also use eBay to see how much other people have paid for jokers. First, do a search from the eBay home page for »swap joker card«. Then, click the "completed listings" checkbox located in the column at the left side of the page. You need to login to your eBay account in order to see this very helpful option.


Playing cards quiz
9 questions reveal the interesting history of cards
Joker Playing Card Poster
Classic European Joker Playing Card
12 x 16″ poster print at Allposters.com
The joker costume consists of the three pointed hat often with bells at the ends. The bells may be repeated along a scalloped edge of the jester's coat and on the tips of curly toed shoes.

The common fool wears the raggedy clothes of a peasant, a harlequin might wear the diamond checkered pattern in bright alternating colors, and the roving troubadour is dressed in the clothes of a huntsman or traveler.
The Joker in the Batman comic books, has a very distinctive look in the TV series, graphic novels and movies.

This is the first joker card that started my collection, from a deck of cards given to me at the Hörnlihütte in Zermatt Switzerland. Now you can find hundreds of joker images online and connect with other collectors from around the world. Many of the cards in my collection came from a wonderful seller in Australia who sold them on eBay in lots of nine jokers.


Jesters, harlequins and troubadours
Traditional court jester
The traditional court jester appears during the middle ages in Europe, Asia and Persia. Playing cards were popular in Europe by the early 1400s with "court cards" featuring pictures of notable Kings and other royalty. But the first deck of cards with jokers was printed many years later, about the year 1870 for the game of euchre.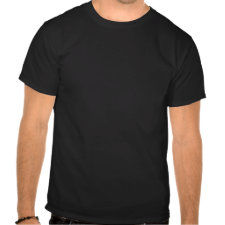 Plastic Joker Black t-shirt

This is your classic joker card that come two to a pack in a standard deck of playing cards.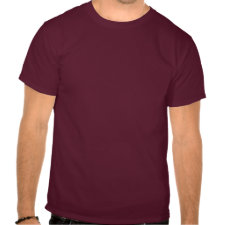 Royal Order of Jesters

A troubadour with the three pointed cap playing a horn. This particular symbol is part of insignia for the Shriners, a group associated with the Freemasons, and driving around in little cars on the boardwalk in Atlantic City. Buy this jester on a t-shirt or the ROJ MUGS.


Joker card auctions
Playing cards and trading cards
Do you collect jokers?
Joker Collectors
Playing Card Games Poll
Joker lover or wild card?
Are you a joker or a card player?
Countdown to Mardi Gras
Mardi Gras: February 18, 2015
Are you going to Mardi Gras?
The greatest party in the world
Mardi Gras in New orleans or any place
Magic the Gathering jester cards
Trading card game
Sports card jokers
Decks of cards and joker memorabilia
What do you think of these jokers?
Tell us your wishlist for other joker gifts
About the Author
dotpattern: digital museum of collecting is the best source of collecting supplies for postcards, trading cards, posters and any paper memorabilia. See full bio